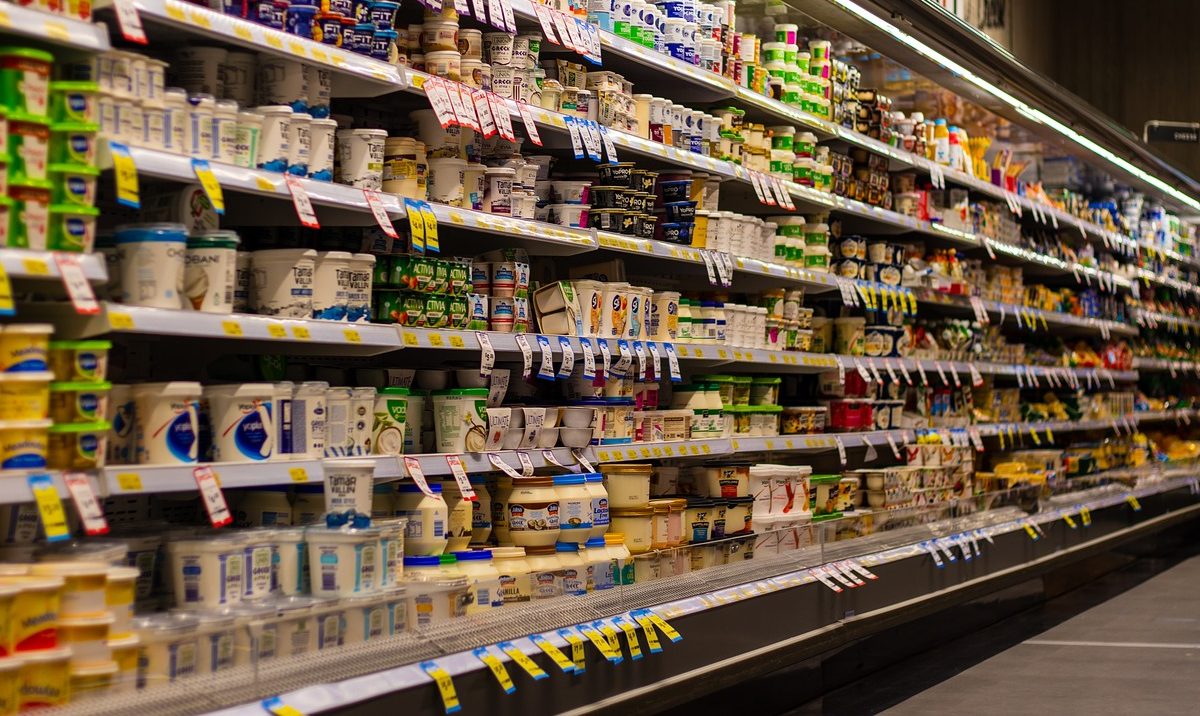 Nonprofit Helping Those With Food Insecurities Amid COVID-19 Pandemic
(WATERTOWN, NY) – The Volunteer Transportation Center, Inc. (VTC) is proud to announce it has established a Grocery Delivery Program in response to the Coronavirus (COVID-19) pandemic.
The program — which will begin Monday, April 13, and will be offered during the COVID-19 pandemic — will be open to all residents in Jefferson, Lewis and St. Lawrence Counties in immediate need of groceries but who either face an inability to shop on their own or are taking their own preventative measures to slow the spread of COVID-19.
"We wanted to be able to provide a service that would help fill the need we were seeing in the community," said Executive Director Sam Purington. "This way, we can help slow the spread by having, for example, one volunteer out shopping for someone or picking up their groceries versus four or five people out in the community trying to do the same thing."
The local nonprofit organization is known for its mission of providing essential rides to health, social, and other destinations for residents of Northern New York who have no other transportation alternatives. However, last month, the VTC began limiting its services to offering rides only to life-sustaining appointments like rides to chemotherapy and dialysis as an effort for the organization to do its part to slow the spread of the Coronavirus.
"We made the decision to focus our services on those life-sustaining appointments out of an abundance of caution," said Mr. Purington. "Reducing the number of appointments we were transporting clients to was something we felt would help us do our part to slow spread of COVID-19."
As the VTC adjusted its focus and as more people began staying home to slow the spread of COVID-19, the agency saw the emergence of a new need — connecting home-bound community members with the groceries and other essentials they need.
"We began to see this need after working with organizations like Watertown Urban Mission, where we're helping them by delivering food packages to their clients," said Mr. Purington. "We saw the need and we had drivers who were understandably hesitant to transport clients with everything going on right now, but shopping for someone's groceries and delivering groceries was a way those same drivers felt they could do their part during these tough times."
Luanne VanBrocklin, the VTC's Director of Program Implementation, said the Grocery Delivery Program is designed to be as simple as possible for those with food insecurities to connect with the groceries they need.
"We've put our heads together to come up with the best solution to this situation possible," she said. "We think we've come up with something that can truly help those in need."
Beginning Monday, those seeking assistance in the tri-county area may call the agency at 315-788-0422 (Jefferson-Lewis Counties) or 315-714-2034 for (St. Lawrence County). Callers will be connected to a VTC representative with our mobile dispatch group who will take down their information to schedule a time for groceries to be picked up or to be shopped for. Appointments are encouraged to be made 24-48 hours in advance in order to allow for the scheduling of a volunteer driver.
"However, if the need is determined critical, arrangements can be made on a case-by-case basis," said Ms. VanBrocklin.
A VTC representative will work with the caller to determine not only the level of need but the level of service needed as well. If the caller is able to place his or her pre-paid order through a grocery retailer like Wal-Mart, for example, but is unable to pick up his or her groceries, a volunteer driver will be assigned to pick up the order on their behalf. If the order needs to be shopped for by the driver, a driver will be scheduled accordingly and payment arrangements will be coordinated. The VTC will work with each caller to determine the nearest food source.
"We want to make this as simple as possible," said Ms. VanBrocklin, "fully knowing there will be intricacies we're going to have to navigate along the way. And we'll navigate them together."
The VTC is also seeking donations of personal protective items for our volunteer drivers such as hand sanitizer, cloth and paper masks, and disinfectant wipes. Those wishing to donate such items or to make a financial contribution may do so by contacting Foundation Director Jeremiah S. Papineau at 315-755-2918.
ABOUT THE VOLUNTEER TRANSPORTATION CENTER
The Volunteer Transportation Center, Inc. (VTC), established in 1991, drives thousands of miles each year assisting community members in Jefferson, Lewis and St. Lawrence Counties. Over the last 20 years, this essential non-profit organization has provided rides to health care appointments, grocery shopping, and other destinations for residents.
In 2019, our volunteer drivers provided 30,356 charitable trips over 912,866 miles in Jefferson, Lewis and St. Lawrence Counties, an increase in miles of 17.47% over 2018. Of those miles, 424,290 originated in Jefferson County, 141,190 in Lewis County, and 347,386 in St. Lawrence County.
The staff, Board of Directors and volunteer drivers look forward to a time when transportation to community activities and services is accessible to all North Country residents regardless of economic or specialized needs. But for now the mission drives on — striving to provide transportation to health, wellness and critical needs destinations utilizing volunteers and mobility management for anyone who has barriers to transportation.
For more information about how you can help the Volunteer Transportation Center, about its events, or to become a volunteer driver, contact the agency at 315-788-0422. To learn more, visit www.VolunteerTransportationCenter.org.