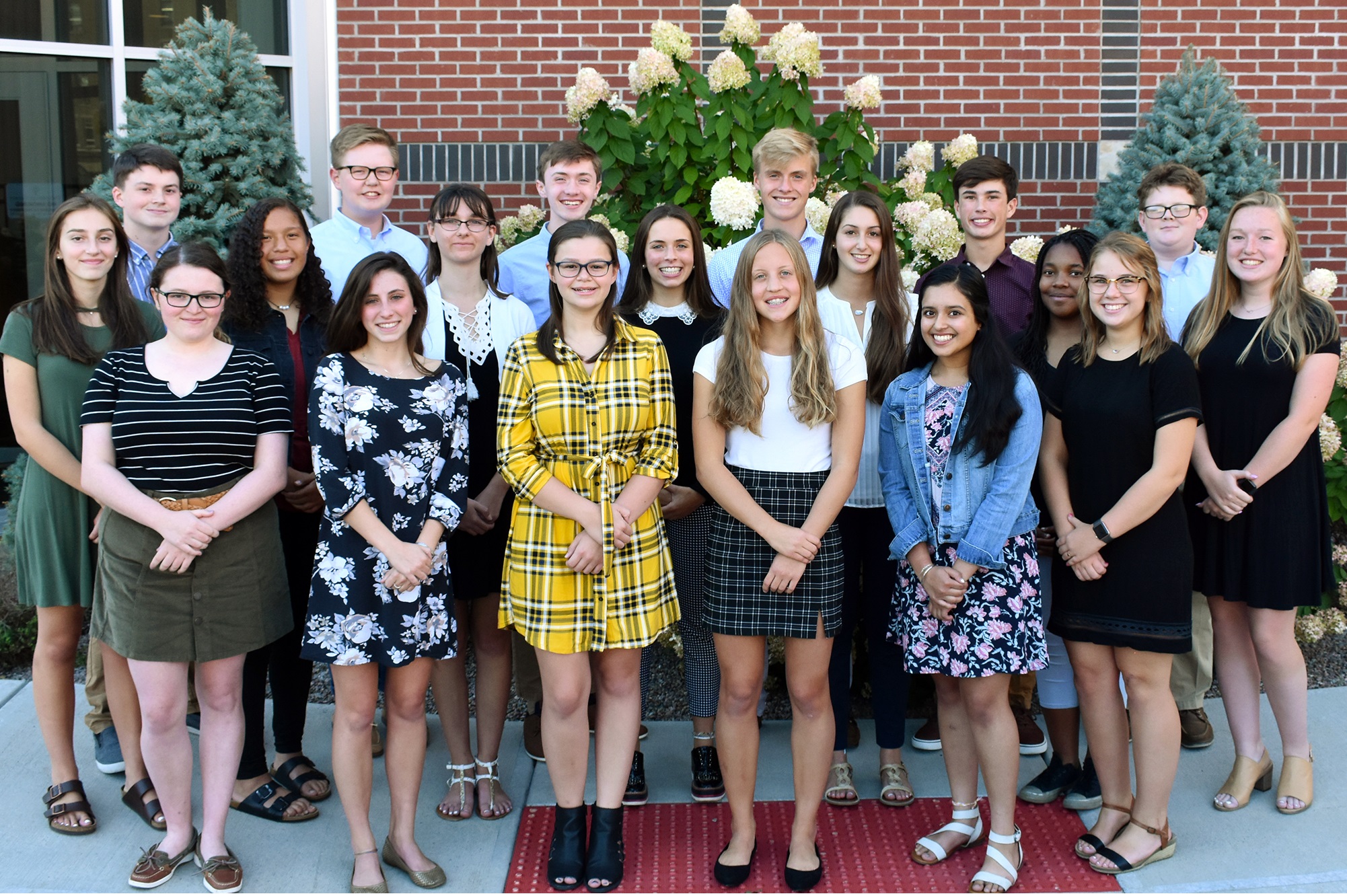 (WATERTOWN, N.Y.) – The Volunteer Transportation Center Inc. (VTC) is proud to announce it has received a $5,000 grant from the Youth Philanthropy Council of the Northern New York Community Foundation.
The grant is one of eight grants totaling $19,530 approved by the council which, each year, reviews requests from tri-county agencies to fund projects or initiatives that positively impact the quality of life in Jefferson, Lewis or St. Lawrence counties. In addition to researching and recommending grants, council members visit several nonprofit organizations, learn about grantee stewardship, community investment and leadership, and nonprofit sustainability.
"As interest in this program continues to grow, this remains not only an investment in local organizations, but also an investment in the young adults who will eventually inherit our community," said Rande Richardson, NNYCF Executive Director. "They learn lessons in leadership that will help position them to make a meaningful difference in the years to come. It is one of the most important things we can do."
"When we learned the YPC selected us for his grant, we were extremely honored," said Jeremiah S. Papineau, Foundation Director and Director of Communications for the VTC. "I have no doubt in my mind the applications for funding were all extremely deserving so it is extremely touching the council saw the importance of funding us at such a level."
The council received 40 funding proposals — its largest number to date — during the 2019-2020 program year. Eight agencies presented requests to the council, whose members delivered grant recommendations to the NNYCF Board of Directors during its July quarterly meeting. The board unanimously approved the full slate of grant recommendations.
"I am so pleased to announce this year's Youth Philanthropy Council grant recipients. These are very deserving organizations that the council enjoyed hearing from and learning more about," said Katherine DeLaGarza, 2019-2020 YPC chair and recent Watertown High School graduate. "I am proud of the work the council did together under unprecedented circumstances to support eight outstanding nonprofit organizations that fill diverse needs across our North Country communities."
The funding, said Mr. Papineau, will be utilized to reimburse Volunteer Transportation Center volunteer drivers for the miles they drive with their own vehicles as they transport community members in Jefferson, Lewis and St. Lawrence Counties.
"While our volunteer drivers indeed volunteer their time, the VTC offers them mileage reimbursement to help with covering the cost of wear and tear on their vehicles," said Mr. Papineau. "This funding will go a long way to help our drivers continue the great work they do for the community."
Under the VTC's charitable programs, volunteer drivers are reimbursed at a rate of $0.445 per mile. That means a grant of this size, said Mr. Papineau, can have a significant impact when taking people to medical and dental appointments, life-supporting treatments such as chemotherapy or renal dialysis, and to go grocery shopping.
"That means our volunteer drivers can transport clients more than 11,000 miles," he said. "That goes a long way in keeping people in our community connected to vital appointments to maintain their health and well-being."
ABOUT THE YOUTH PHILANTHROPY COUNCIL
The Youth Philanthropy Council and its grant program is made possible by annual gifts made to the Friends of the Foundation Community Betterment Fund and generous support from Watertown Savings Bank, the Renzi Foodservice Charitable Foundation at the Northern New York Community Foundation, and RBC Wealth Management.
The Youth Philanthropy Council was chartered in 2010 to promote positive youth development and engage young people in meaningful activities that build their skills while educating them about community philanthropy and its impact on Northern New York. Council members grow to become problem solvers as they engage in lessons that may never be taught in a classroom.
Since its inception nine years ago, the Youth Philanthropy Council has awarded more than 90 grants to nonprofit organizations in the tri-county area, totaling $146,340 in support.
ABOUT THE NORTHERN NEW YORK COMMUNITY FOUNDATION
Since 1929, the Northern New York Community Foundation has invested in improving and enriching the quality of life for all in communities across Jefferson, Lewis and St. Lawrence counties.
Through partnerships with businesses and organizations, charitable foundations, and generous families and individual donors, the Community Foundation awards grants and scholarships from an endowment and collection of funds that benefit the region. Its commitment to donors helps individuals achieve their charitable objectives now and for generations to come by preserving and honoring legacies of community philanthropy while inspiring others.
The Community Foundation is a resource for local charitable organizations, donors, professional advisors and nonprofit organizations. It also works to bring people together at its permanent home in the Northern New York Philanthropy Center to discuss challenges our communities face and find creative solutions that strengthen the region and make it a great place to live, work, and play.
For more information about the Northern New York Community Foundation, visit their website at https://www.nnycf.org, email info@nnycf.org or call 315-782-7110.
ABOUT THE VOLUNTEER TRANSPORTATION CENTER
The Volunteer Transportation Center, Inc. (VTC), established in 1991, drives thousands of miles each year assisting community members in Jefferson, Lewis and St. Lawrence Counties. Over the last 20 years, this essential non-profit organization has provided rides to health care appointments, grocery shopping, and other destinations for residents.
In 2019, our volunteer drivers provided 30,356 charitable trips over 912,866 miles in Jefferson, Lewis and St. Lawrence Counties, an increase in miles of 17.47% over 2018. Of those miles, 424,290 originated in Jefferson County, 141,190 in Lewis County, and 347,386 in St. Lawrence County. The staff, Board of Directors and volunteer drivers look forward to a time when transportation to community activities and services is accessible to all North Country residents regardless of economic or specialized needs. But for now the mission drives on — striving to provide transportation to health, wellness and critical needs destinations utilizing volunteers and mobility management for anyone who has barriers to transportation.
For more information about how you can help the Volunteer Transportation Center, about its upcoming events, or to become a volunteer driver, contact the agency at 315-788-0422. To learn more, visit www.VolunteerTransportationCenter.org.