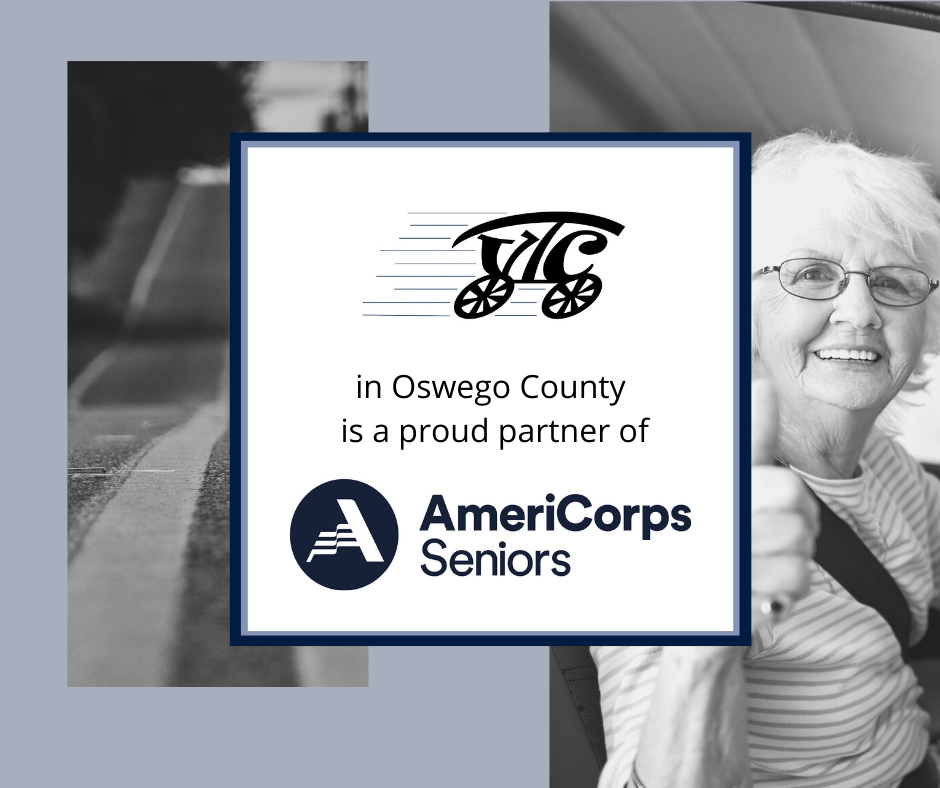 RSVP has welcomed the Volunteer Transportation Center, Inc. (VTC) as a new volunteer station. Volunteer recruitment for the station is now underway. Current RSVP volunteers or individuals aged 55 and over, who are interested in becoming a volunteer at the station should contact RSVP at 315-312-2317.
The VTC provides transportation to non-emergent medical appointments, DSS/court ordered family visits and much more through a network of volunteer drivers. With over 20+ years of non-emergent medical transportation coordination experience in Northern New York, the VTC is poised to work well with the residents of Oswego County.
"Our goal is to make a difference in people's lives by giving access to the health care they need," says Doreen Salcido, Program Director for the Volunteer Transportation Center-Oswego County.
Each year volunteer drivers provide millions of miles assisting community members seek the medical care necessary to keep them healthy and independent. As a volunteer driver you use your own vehicle, set your own schedule and receive mileage reimbursement for your service.
All volunteer drivers must complete a simple application process which includes a no-cost background check and extensive training. Volunteers are then issued a tablet on which trips are assigned to them to serve local residents. For each trip completed, there is mileage reimbursement of up to $0.575 per mile for miles driven. However, there is no cost to the client for the transportation.
"Becoming a volunteer driver is extremely rewarding," says Salcido. "What better way to give back to the community than to give a few hours of your time ensuring someone in need receives the medical care they deserve."
The Volunteer Transportation Center, Inc. (VTC), was established in 1991 in Northern New York. Over the last 20 years this essential non-profit organization has provided rides to medical destinations. In the Fall of 2017, the agency began serving residents in the State of New Hampshire who have Medicaid and require transportation to medical appointments. In the years to come, the program has expanded to Western NY and the Southern Tier. Staff, Board of Directors and volunteer drivers look forward to a time when transportation to services is accessible to all regardless of economic or special needs.
Come drive with us! For more information about Volunteer Transportation Center, Inc., please contact the organization at (315) 714-9134.