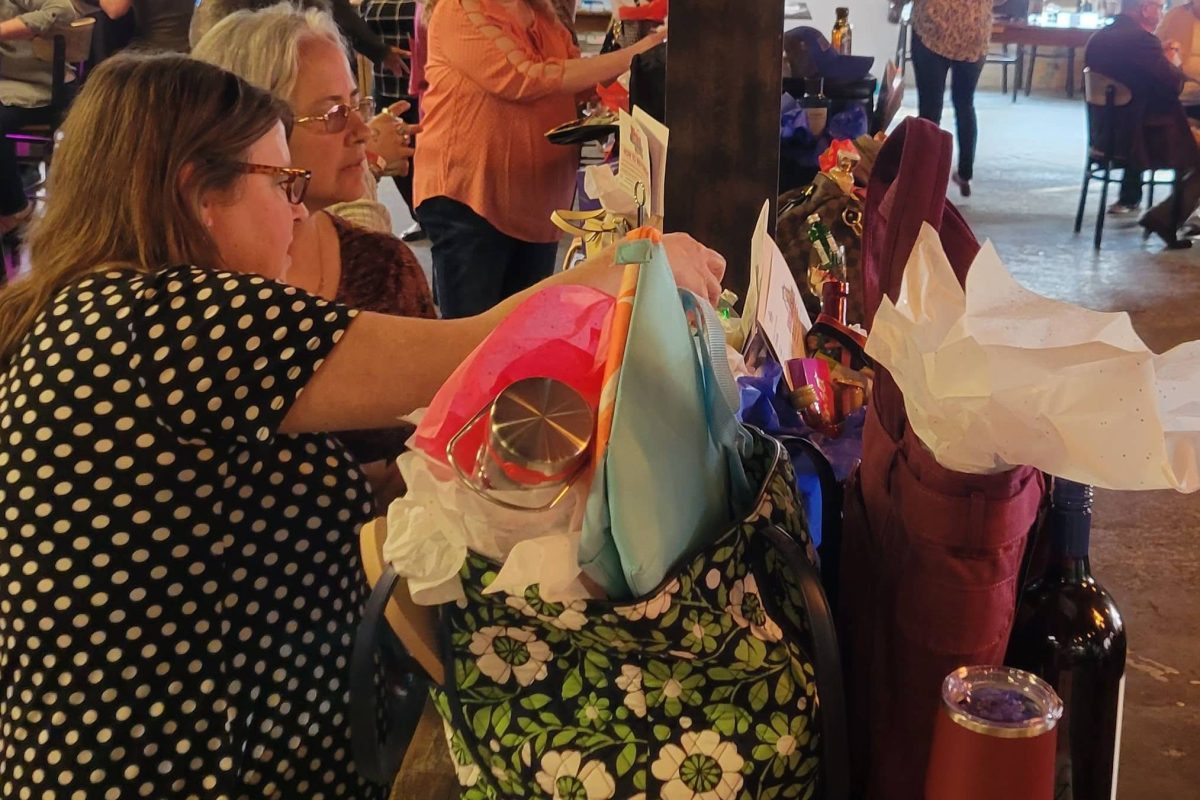 (WATERTOWN, NY) – The Volunteer Transportation Center Foundation Inc. has announced its annual Posh Purse Palooza held earlier this month has been deemed a success.
The nonprofit organization's event – held May 5 at Garland City Beer Works, Watertown – raised more approximately $8,500 for the Volunteer Transportation Center to support the services it provides to the community. The amount is down slightly from last year's banner year in which $10,000 was raised.
"We are extremely grateful for the support we saw with this year's Posh Purse Palooza," said Jeremiah S. Papineau, the nonprofit organization's Director of Communications and Foundation Director. "Though we raised more money last year, we're thankful for every dollar we can raise through the generosity of this community. And, every dollar we raise will help people here in need of crucial transportation."
Posh Purse Palooza, which started in 2015, has been held annually, with the exception of 2020, when the event was canceled due to the COVID-19 pandemic. Last year, with the event's return, the VTC Foundation raised a record $10,000. Mr. Papineau attributes that to how the community was just starting to attend more in-person events last year and how, for the first time, the event included an online bidding component.
"We had the benefit last year of being among only a handful of in-person events held at the time, so there was great enthusiasm to attend anything in person," said Mr. Papineau. "And when you pair that with how we offered the convenience of bidding online for those who either didn't feel comfortable yet attending in-person events or those who simply wanted to bid from the comfort of their own home, it all came together for record success."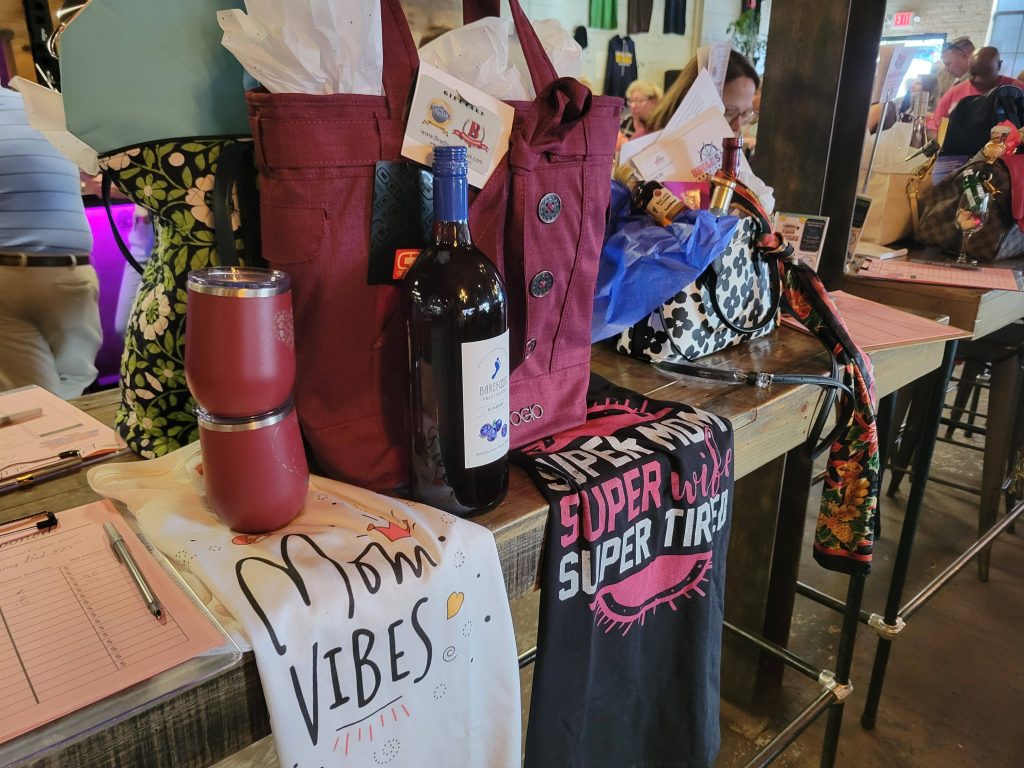 "This year, many more events are happening and we're also seeing a lot of belt-tightening with the rise in gas prices and in everyday purchases," he continued. "So, we completely understand fundraisers like ours having the potential to see less raised. And that's okay. We're grateful for anything we can raise to help people in need in our communities."
This year's event was again preceded by an online auction component. That component included only 10 purses available for bids prior to the auction. An additional 15 purses were up for bids the night of the event at Garland City Beer Works and, at that point, all 25 were able to be bid on until the end of the evening.
In addition, Garland City Beer Works offered a signature drink this year, with proceeds from every cocktail going directly to the VTC Foundation.
"We cannot thank enough all the amazing folks at Garland City," said Mr. Papineau. "We appreciate how they go above and beyond to help make this event a success."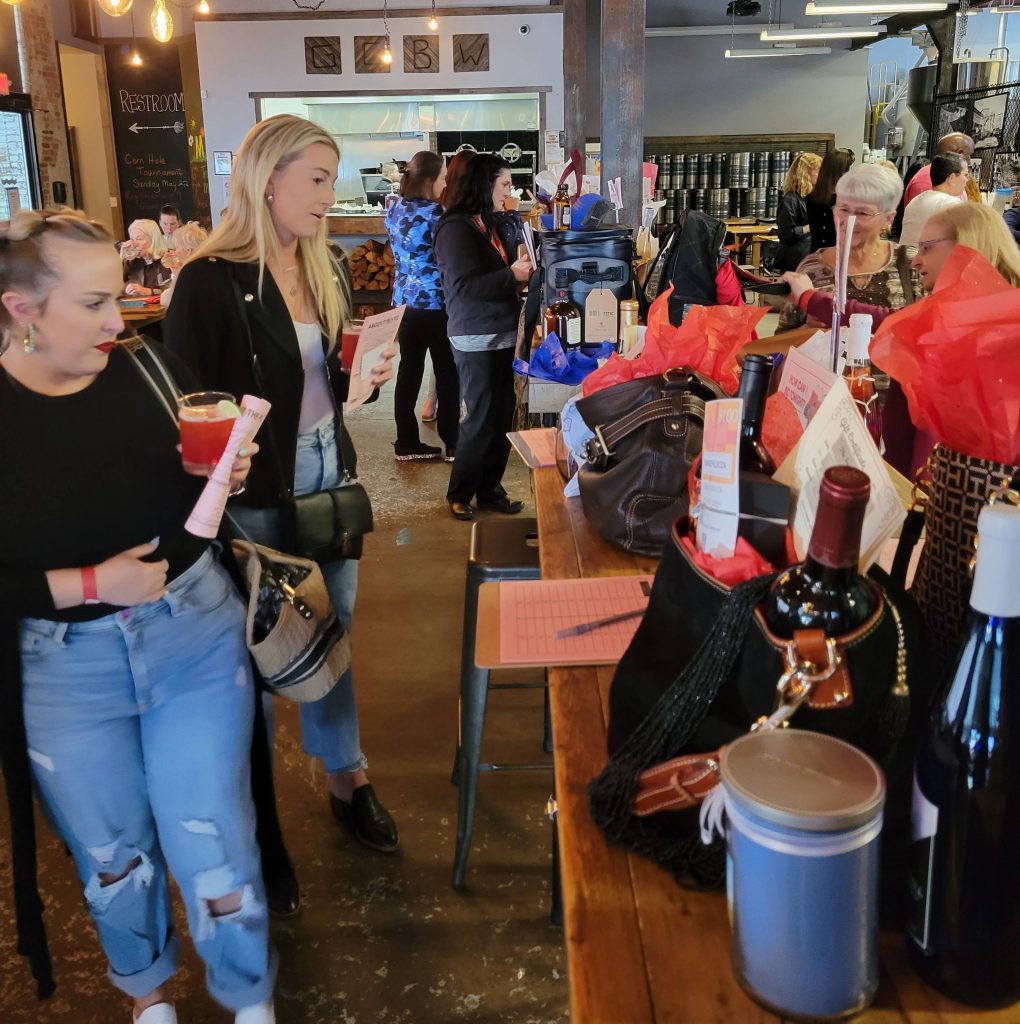 Posh Purse Palooza, which marked its seventh year, is a silent auction event that features new or gently-used purses filled with various items like gift certificates, jewelry, bottles of wine, scarves, cosmetics and more. Purses are donated by generous people in the community – either filled with items or without and then stuffed with donations from businesses and other individuals in the community.
Designers this year included Louis Vuitton, Coach, Kate Spade, Ralph Lauren, Dooney & Bourke, Vera Bradley, Lafayette 148 New York and others. When donations of purses are received, each is assigned a value along with a value of the contents inside. Guests at the event are then able to place bids in the silent auction of the purses while mingling and enjoying food and drink from Garland City Beer Works.
This year's Posh Purse Palooza was made possible by: Underwriters – Excellus BlueCross BlueShield, Watertown Savings Bank, Stewart's Shops, and the Glenn & Carol Pearsall Adirondack Foundation. Diamond Level Sponsor – Carthage Area Hospital; Platinum Level Sponsors – Samaritan Medical Center, Black Horse Group, Overhead Door of Watertown, and AmeriCU Credit Union; Gold Level Sponsor – Colello Air Technologies and Rosina Vandewall; Silver Level Sponsors – Carthage Elks Lodge 1762, Carthage Savings & Loan, CEM Machine Inc., Empire Clearance, and Lowville Elks Lodge 1605. Additional support was provided by United Way of Northern New York and Northern New York Community Foundation.
Purse and items for the purses were donated by the following: A Touch of Grace; Aetna; Antique Boat Museum; Arbonne- Katie Marvin; Arsenal Wine & Liquor; Art's Jug; Bakery in a Bus; Benefit Services Group; Bonnie Castle Resort & Marina; Bradley's Military/Bradley's Surplus; Cape Vincent Liquor; Caskinette Ford; Cedars Golf Course; Clayton Distillery; Clayton Wine and Spirits; Comfort Inn & Suites; Coyote Moon Vineyards; Craft836 Canteen; Fairfield Inn & Suites; Harrisville Hardware; Hopenhagen Farm; House of Beauty; Independent Commercial Contractors; Independent Medical Evaluation Company; Intrepid Broadcasting/Tunes 92.5; Jefferson County Historical Society; Kay Jewelers; Lafayette 148 New York; Milton J. Rubenstein Museum of; Science & Technology; Northern Flow Vineyards; Northern Lights Chiropractic; O.D. Greene Lumber Co.; Plaza Wine and Liquor; River Golf Adventures; River Yoga; Sci-Tech Center of NNY; Sterling Roots; Sweet on Chocolate; Tammy's Salon; The Church Street Diner; The Clipper Inn; The Dockside Pub; The Fringe Hair Studio & Day Spa; Thousand Islands Winery; Tug Hill Artisan Roasters; Tug Hill Estate; Uncle Sam Boat Tours; Victims Assistance Center; Volunteer Transportation Center; Wakefield Apiaries; Wicked Wench Saloon; Wicks & Chicks; Willowbrook Golf Club; Kerrie Baker; Marie Ball; Donna Barnhart; Lillian Buck; Blaine Campany; Tana Caprara; Michelle Carpenter; Mackenzie Colello; Erin Cordova; Barb DeYear; Alice Fisher; Jeannie Fuller; Debbie Galloway; Laurie Gleason; Heather Hurd; Nadine Logan; Dawn Lelakowsi; Kathy Lettiere; Amy McEathron; Joelle Meade; Kathy Moen; Kathy Montgomery; Kathryn Murray; Raymond O'Brien; Lorna Oppedisano; Darcy Peterson; Makenzie Piatt; Sam Purington; Renata Rogers; Ruth Soules; Connie Stowell; Delores Strife; Caree Turck; Kathy Tucker; Kayla Wight; Kathy Webster; Kay Wells; and Pam Zeller. The VTC would like to thank WWNY's Makenzie Piatt for emceeing the event and serving as the event's chair. In addition, the organization thanks Garland City Beer Works for hosting and the Posh Purse Palooza Committee, consisting of Blaine Campany, Michelle Carpenter, Jeany Colello, Alice Fisher, Laurie Gleason, Amy McEathron, Jamie McGuire, Joelle Meade, Kathryn Murray, Jeremiah Papineau, Jessica Piatt-Walczyk, Taylour Scanlin, Ashley Scanlin-Pignone, Ruth Soules and Kathy Taber-Montgomery.
The date for next year's Posh Purse Palooza is already set for Thursday, May 4, again before Mother's Day. Donations are already being collected for the event. For more information, contact Mr. Papineau at 315-634-6611, ext. 120, or via email at jeremiah@volunteertransportation.org.
ABOUT THE VOLUNTEER TRANSPORTATION CENTER
The Volunteer Transportation Center, Inc. (VTC), established in 1991, drives thousands of miles each year assisting community members in Jefferson, Lewis and St. Lawrence Counties and beyond. Over the last 30 years, this essential non-profit organization has provided rides to health care appointments, food sources and other critical needs destinations for residents. In 2021, VTC volunteer drivers provided 26,711 charitable trips over 1,073,435 miles in Jefferson, Lewis, and St. Lawrence Counties. Of those miles, 470,002 helped those in Jefferson County, 151,954 in Lewis County, and 451,479 in St. Lawrence County. That equated to approximately $477,679 in mileage reimbursement for our volunteers.
The staff, boards of directors and volunteer drivers look forward to a time when transportation to community activities and services is accessible to all North Country residents regardless of economic or specialized needs. But for now the mission drives on — striving to provide transportation to health, wellness and critical needs destinations utilizing volunteers and mobility management for anyone who has barriers to transportation.
For more information about how you can help the Volunteer Transportation Center, about its upcoming events, or to become a volunteer driver, contact the agency in Jefferson and Lewis Counties at 315-788-0422, in St. Lawrence County at 315-714-2034, in Oswego County at 315-644-6944, or Western New York at 585-250-5030. Volunteers drive their own cars, set their own hours and receive mileage reimbursement but, more importantly, make a difference in the community.
To learn more, visit www.volunteertransportationcenter.org.