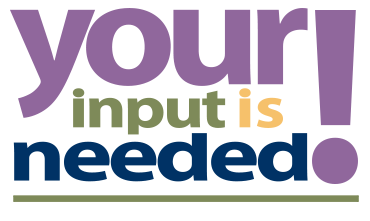 (WATERTOWN, N.Y.) – The Volunteer Transportation Center, Inc. will host a series of public input sessions focused on development of a county-wide transportation system in Jefferson County.
Local residents will have opportunities to share what they want to see with a county-wide system, with community members to be asked what they need access to and what times work best for them.
John H. Exford, who serves as Jefferson County Mobility Manager, said he has been meeting with human service agencies, medical facilities, employers and senior housing supervisors over the past few weeks to gather data such as transportation barriers facing clients and how would a county-wide transit system be beneficial. The upcoming series of public input sessions are what he calls "a critical piece" for his department's data collection, hearing what the community needs and wants are regarding a county-wide transit system.
"It is vital for us to understand the barriers that the residents of Jefferson County have in relation to transportation," said Mr. Exford. "We would like to learn a couple things from people in different areas of the county. If there was a transit system – what would you use the bus for, where would you go and what times work best for you?"
Community members will be able to share that information at the public input sessions, starting Friday, Sept. 2. Sessions will be held on the following dates and times at the following locations:
• 10 a.m. Friday, Sept. 2 – Gordon Court Apartments, 39 Bolton Ave., Alexandria Bay
• 10 a.m. Tuesday, Sept. 6 – Kamargo Apartments, 224 Leray Street, Black River
• 10 a.m. Wednesday, Sept. 7 – Sheffield Apartments, 31 S. Main St., Adams
• 10 a.m. Thursday, Sept. 8 – Milltown Meadow Apartments, 8130 Schell Ave., Evans Mills
• 10 a.m. Friday, Sept. 9 – Stonewood East Apartments, 729 Stonewood Dr., Philadelphia
• 10 a.m. Monday, Sept. 12 – Long Falls Apartments, 222 State St., Carthage
• 10 a.m. Tuesday, Sept. 13 – Sackets Harbor Heights, 211 Woolsey St., Sackets Harbor
• 10 a.m. Wednesday, Sept. 14 – William J. Dalton Estates, 38 N. Board St., West Carthage
• 2 p.m. Wednesday, Sept. 14 – LaFargeville Senior Housing, 36421 Penet Square, LaFargeville
• 10 a.m. Thursday, Sept. 15 – Poole Park Apartments, 600 William St., Dexter
• 10 a.m. Friday, Sept. 16 – Henry Keep Apartments, 206 State St., Watertown
• 5 p.m. Friday, Sept. 16 – Paynter Senior Citizens Center, 914 Strawberry Lane, Clayton
"There is growing excitement about the possibilities of being able to travel throughout the county, for employment, education or social reasons," said Mr. Exford. "We want to continue to hear that excitement – and all feedback on a proposed system – through these public input sessions."
Once feedback has been collected from the public input sessions, Mr. Exford said the information will be compiled for use in drafting potential routes and developing a budget for a county-wide transportation system. A presentation to the Jefferson County Legislature is expected to follow.
For more information about the upcoming public input sessions or the proposed county-wide transportation system, contact Mr. Exford by phone at 315-755-8365 or email at john@volunteertransportation.org.
ABOUT JEFFERSON COUNTY MOBIILITY MANAGEMENT
Jefferson County is one of only two counties in New York State that does not have a public transit system. The focus of Jefferson County Mobility Management is "to develop and implement a county-wide system to get residents that have transportation as a barrier from the county into Watertown and Watertown into the county along with connecting to outside the county in St. Lawrence and Lewis Counties.
What a finalized county-wide system will look like remains to be seen. However, proposed corridors for the system ultimately would include routes from Gouverneur to Fort Drum to Watertown, Lewis County to Carthage to Watertown, the Alexandria Bay-Clayton area to Watertown, and Adams to Watertown. All routes would have a transfer hub to meet with Watertown Citi Bus so residents can connect and be provided a seamless transfer.
The proposed county-wide system will not be operated by the county, but by a third-party transportation vendor, as in done in areas like Lewis County, where that county contracts with Birnie Bus Service Inc. for its services.
ABOUT THE VOLUNTEER TRANSPORTATION CENTER
The Volunteer Transportation Center, Inc. (VTC), established in 1991, drives thousands of miles each year assisting community members in Jefferson, Lewis and St. Lawrence Counties and beyond. Over the last 30 years, this essential non-profit organization has provided rides to health care appointments, food sources and other critical needs destinations for residents. In 2021, VTC volunteer drivers provided 26,711 charitable trips over 1,073,435 miles in Jefferson, Lewis, and St. Lawrence Counties. Of those miles, 470,002 helped those in Jefferson County, 151,954 in Lewis County, and 451,479 in St. Lawrence County. That equated to approximately $477,679 in mileage reimbursement for our volunteers.
The staff, boards of directors and volunteer drivers look forward to a time when transportation to community activities and services is accessible to all North Country residents regardless of economic or specialized needs. But for now the mission drives on — striving to provide transportation to health, wellness and critical needs destinations utilizing volunteers and mobility management for anyone who has barriers to transportation.
For more information about how you can help the Volunteer Transportation Center, about its upcoming events, or to become a volunteer driver, contact the agency in Jefferson and Lewis Counties at 315-788-0422, in St. Lawrence County at 315-714-2034, in Oswego County at 315-644-6944, or Western New York at 585-250-5030. Volunteers drive their own cars, set their own hours and receive mileage reimbursement but, more importantly, make a difference in the community. To learn more, visit www.volunteertransportationcenter.org.