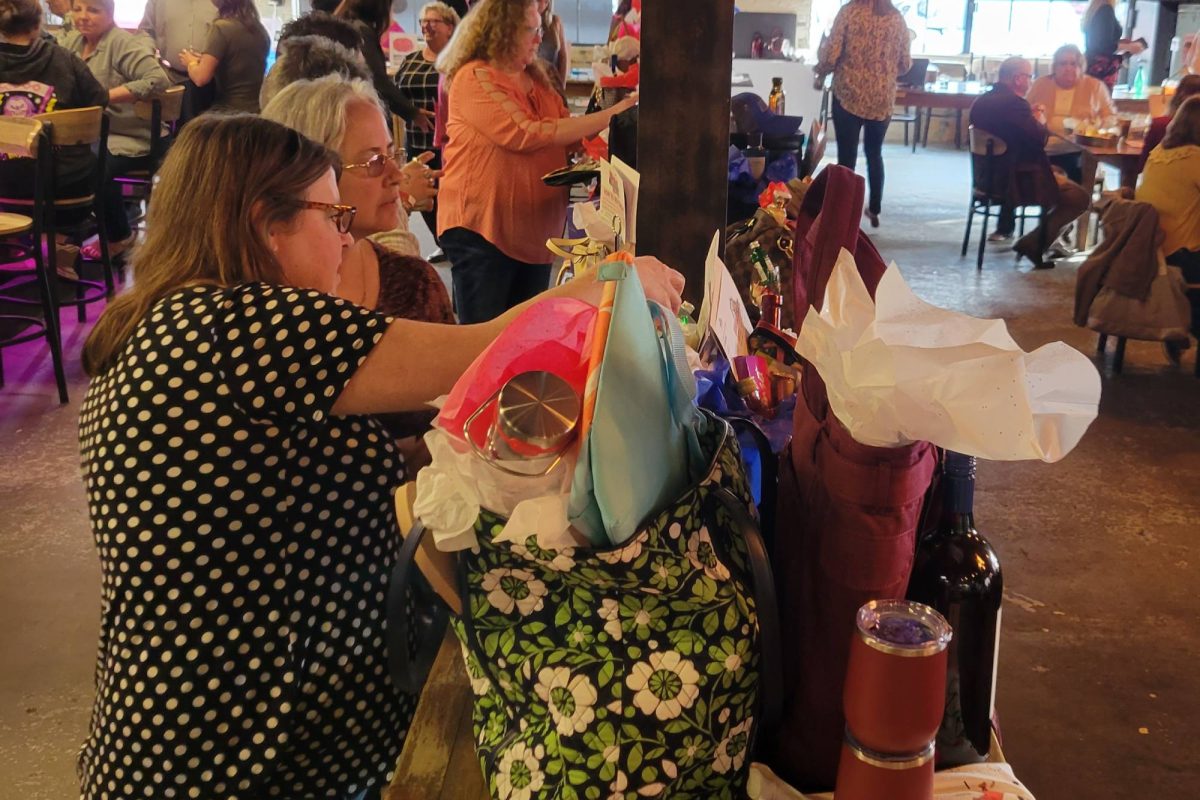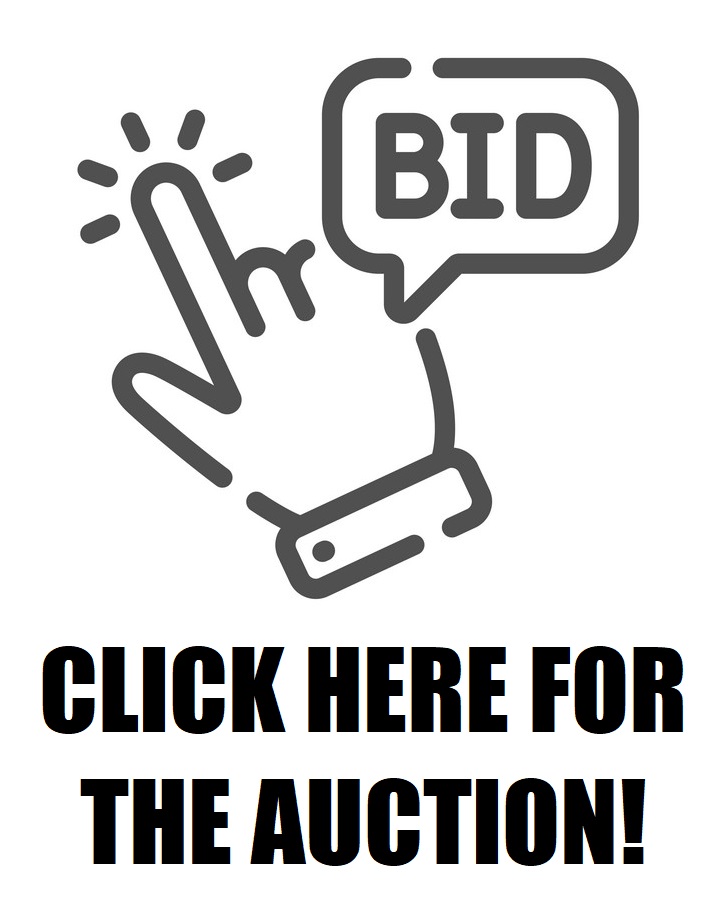 (WATERTOWN, NY) – The Volunteer Transportation Center Foundation has announced the return of its annual Posh Purse Palooza. This event will take place Thursday, May 11, from 5:30 to 7:00 p.m. at Garland City Beer Works, 321 Howk St., Watertown. The event will be preceded by an online auction component.
Posh Purse Palooza, which started in 2015, was canceled in 2020 due to the COVID-19 pandemic but returned the following year with its in-person event and began incorporating an online auction into its format.
"We've seen great success with this combined format over the past couple years," said Jeremiah S. Papineau, the nonprofit organization's Director of Communications and Foundation Director. "Each year, this event continues to grow and attract a huge crowd. The online component only made it better and able to reach more people."
Last year's event raised more than $10,000 to support the services the Volunteer Transportation Center provides to the community. It was on par with what was raised in 2021 and both were a substantial increase from what was raised in 2019 when the event had last been held in person.
"Giving people the opportunity to bid on a select number of purses in advance of the in-person auction and making it possible for all purses to be bid on that night online just increased the excitement," explained Mr. Papineau.
That format will be repeated this year, with a select number of purses available for bidding one week in advance of the May 11 event at Garland City Beer Works.
Posh Purse Palooza, which will now mark its eighth year, is a silent auction event that features new or gently-used purses filled with various items such as gift certificates, jewelry, bottles of wine, scarves, cosmetics and more. Purses are donated by generous people in the community – either filled with items or without and then stuffed with donations from businesses and other individuals in the community.
"Each year, we continue to see an overwhelming following for this event, mainly because we strive to have so many different styles of purses from a variety of designers. We try to have something for everyone," said Mr. Papineau.
Designers have included Coach, Kate Spade, Ralph Lauren, Dooney & Bourke, Vera Bradley, Calvin Klein and others. When donations of purses are received, each is assigned a value along with a value of the contents inside. Guests at the event are then able to place bids in the silent auction of the purses while mingling and enjoying food and drink from Garland City Beer Works.
"Our friends at Garland City Beer Works will also once again have a signature drink to mark the return of the Posh Purse Palooza," said Mr. Papineau.
Garland City Beer Works will feature the signature drink from Tuesday, April 11, until the night of the event on May 11, with proceeds from every cocktail to go directly to the VTC Foundation.
Bidding through this year's online auction component will open Thursday, April 28, through the VTC website, www.volunteertransportationcenter.org. Online bidding in advance will be limited to a number of select purses, with the majority first being available for bids the night of the event.
The festivities on May 11 will begin at 5:30 p.m. and winners will be revealed following the end of the auction at 7 p.m.
Again this year, those who are attending the event will not need to purchase a ticket. Previously, attendees paid $20 per person for the chance to bid and enjoy light refreshments.
"When we brought this event back in 2021, we wanted to eliminate that charge because we know times have been tough during the pandemic. We thought it would be one way to encourage people to attend," said Mr. Papineau, who noted the courtesy worked, with the event seeing attendance near pre-pandemic levels. "We continue to offer that because we want even more people to be encouraged to come in and check out what the event has to offer and to help us raise some very crucial funding."
Mr. Papineau noted, however, the VTC Foundation will again accept donations at the door to further help the VTC. Donations and proceeds from this event will again support the programs of the VTC providing transportation to medical, dental and other life-sustaining health-related appointments throughout Northern New York.
While there will be again no charge to attend this year, Mr. Papineau added, those wishing to bid in person are asked to RSVP by Thursday, May 4, to ensure capacity will not be exceeded.
Sponsors for this year's Posh Purse Palooza and donations of purses and items to go into the purses are being sought. For more information, contact Mr. Papineau at 315-303-2590 or via email at jeremiah@volunteertransportation.org. Details may also be found at www.volunteertransportationcenter.org.
ABOUT THE VOLUNTEER TRANSPORTATION CENTER
The Volunteer Transportation Center, Inc. (VTC), established in 1991, drives thousands of miles each year assisting community members in Jefferson, Lewis and St. Lawrence Counties and beyond. Over the last 30 years, this essential non-profit organization has provided rides to health care appointments, food sources and other critical needs destinations for residents.
In 2022, volunteer drivers provided 26,487 charitable trips over 878,240 miles in Jefferson, Lewis, and St. Lawrence Counties. Of those miles, 376,604 helped those in Jefferson County, 137,743 in Lewis County, and 363,893 in St. Lawrence County. That equated to approximately $439,120 in mileage reimbursement for our volunteers.
The staff, boards of directors and volunteer drivers look forward to a time when transportation to community activities and services is accessible to all North Country residents regardless of economic or specialized needs. But for now the mission drives on — striving to provide transportation to health, wellness and critical needs destinations utilizing volunteers and mobility management for anyone who has barriers to transportation.
For more information about how you can help the Volunteer Transportation Center, about its upcoming events, or to become a volunteer driver, contact the agency in Jefferson and Lewis Counties at 315-788-0422, in St. Lawrence County at 315-714-2034, or Western New York at 585-250-5030. Volunteers drive their own cars, set their own hours and receive mileage reimbursement but, more importantly, make a difference in the community. To learn more, visit www.volunteertransportationcenter.org.