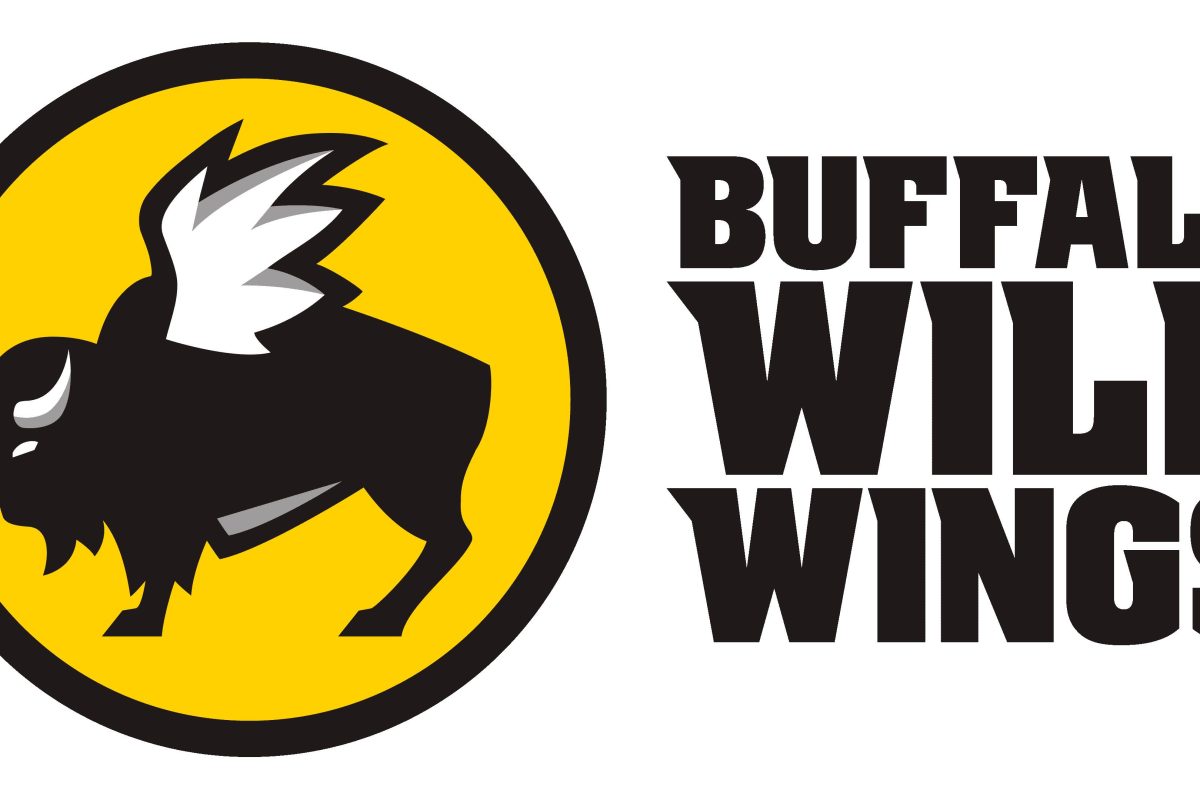 (WATERTOWN, NY) – The Volunteer Transportation Center will benefit from a fundraiser hosted by Buffalo Wild Wings in Watertown.
In recognition of National Volunteer Appreciation Week – Sunday, April 16, through April 22 – Buffalo Wild Wings is hosting a fundraiser for the Volunteer Transportation Center Foundation, through their Home Team Advantage Program. The Watertown location of Buffalo Wild Wings, located at 1290 Arsenal Street, will donate 10% of each total bill now through Sunday, April 30, when someone dines in or orders take-out from the Watertown location. Customers simply have to let their server know they are ordering to raise funds for the Volunteer Transportation Center or show a Home Team Advantage Program Teammate Card found on the Volunteer Transportation Center's website.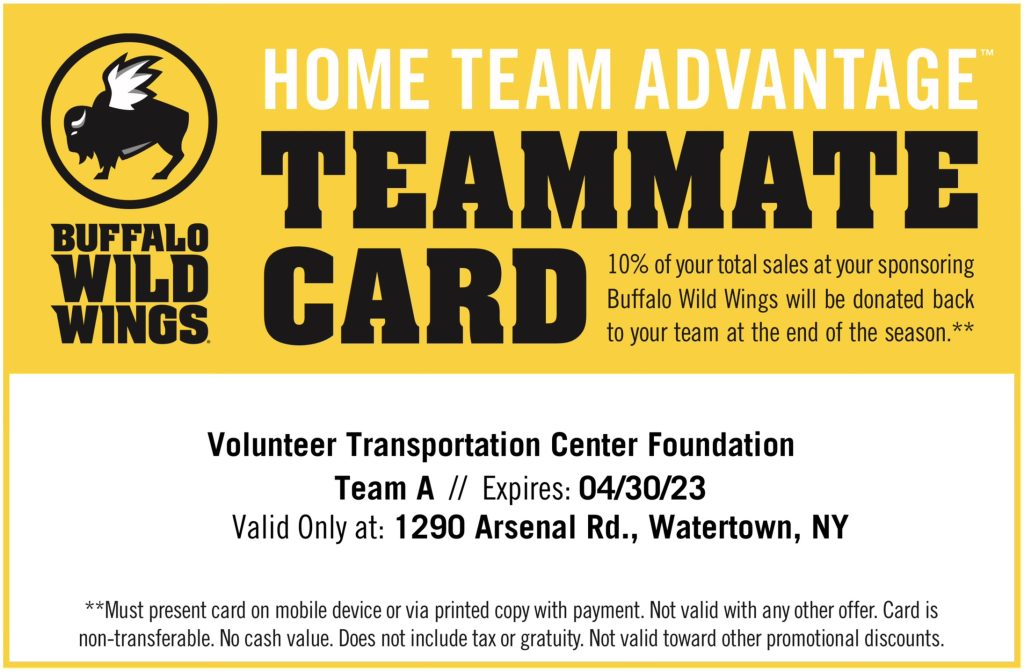 "We were ecstatic to have this offered to us thanks to the kindness of manager Jaymie Bello," said Jeremiah S. Papineau, the nonprofit organization's Director of Communications and Foundation Director.
Mr. Papineau added Ms. Bello and staff members from the Watertown restaurant have been marking the larger National Volunteer Month by volunteering at the Volunteer Transportation Center each week during the month of April.
"We're extremely thankful for the generosity of time Jaymie and her staff have been showing us, helping with projects at the VTC," said Mr. Papineau. "Their kindness demonstrates how volunteers truly can make a difference."
Those wishing to download the Home Team Advantage Program Teammate Card may find it on the VTC website at www.volunteertransportationcenter.org. For more information, contact Mr. Papineau at 315-303-2590 or via email at jeremiah@volunteertransportation.org or contact Buffalo Wild Wings at 315-779-9464.
ABOUT THE VOLUNTEER TRANSPORTATION CENTER
The Volunteer Transportation Center, Inc. (VTC), established in 1991, drives thousands of miles each year assisting community members in Jefferson, Lewis and St. Lawrence Counties and beyond. Over the last 30 years, this essential non-profit organization has provided rides to health care appointments, food sources and other critical needs destinations for residents.
In 2022, volunteer drivers provided 26,487 charitable trips over 878,240 miles in Jefferson, Lewis, and St. Lawrence Counties. Of those miles, 376,604 helped those in Jefferson County, 137,743 in Lewis County, and 363,893 in St. Lawrence County. That equated to approximately $439,120 in mileage reimbursement for our volunteers.
The staff, boards of directors and volunteer drivers look forward to a time when transportation to community activities and services is accessible to all North Country residents regardless of economic or specialized needs. But for now the mission drives on — striving to provide transportation to health, wellness and critical needs destinations utilizing volunteers and mobility management for anyone who has barriers to transportation.
For more information about how you can help the Volunteer Transportation Center, about its upcoming events, or to become a volunteer driver, contact the agency in Jefferson and Lewis Counties at 315-788-0422, in St. Lawrence County at 315-714-2034, or Western New York at 585-250-5030. Volunteers drive their own cars, set their own hours and receive mileage reimbursement but, more importantly, make a difference in the community. To learn more, visit www.volunteertransportationcenter.org.