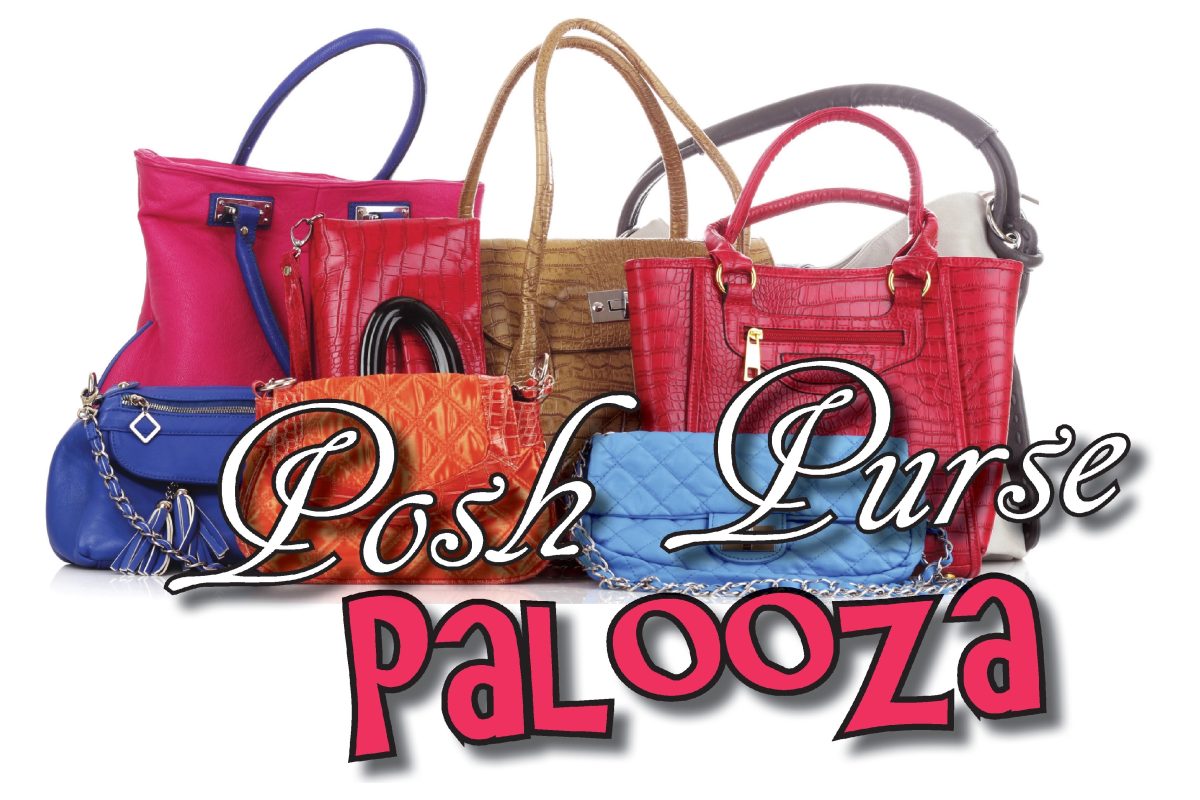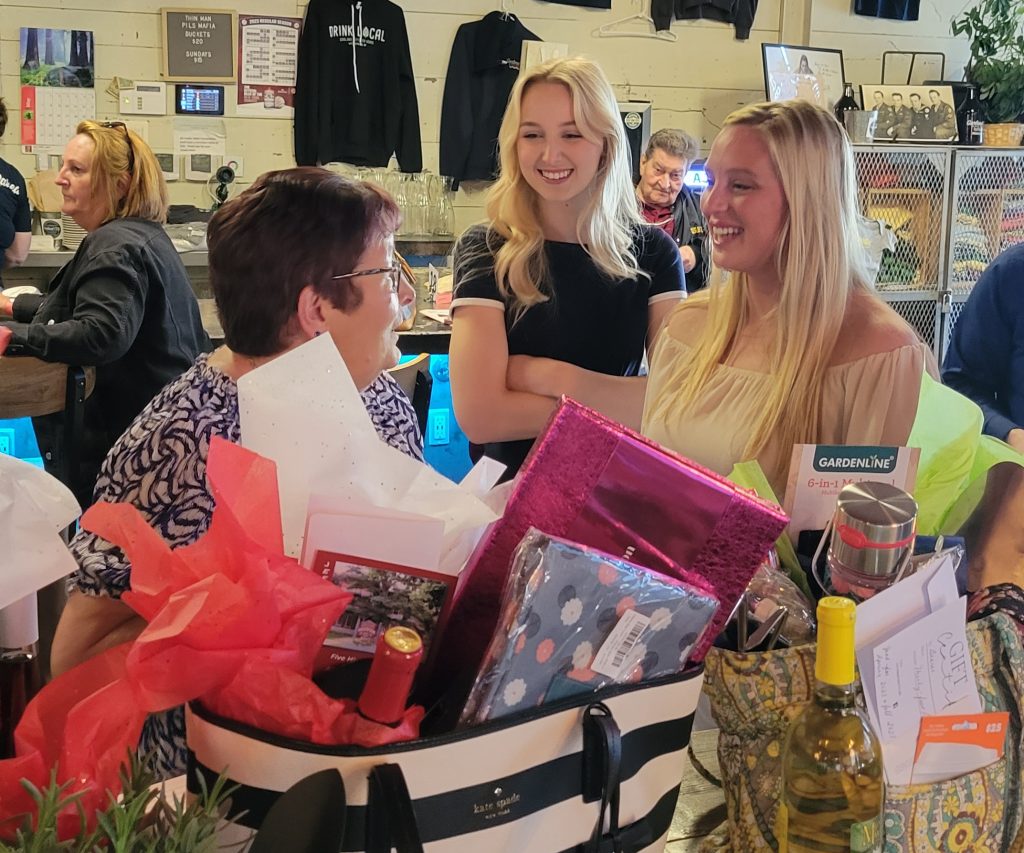 (WATERTOWN, NY) – The Volunteer Transportation Center Foundation Inc. has announced its annual Posh Purse Palooza held last week has been deemed a success, raising a record $11,000.
The nonprofit organization's event – held May 11 at Garland City Beer Works, Watertown – raised money for the Volunteer Transportation Center to support the services it provides to the community.
"When we looked at the amount raised through the generosity of our sponsors, donors and those who won purses in this year's Posh Purse Palooza, we were blown away," said Jeremiah S. Papineau, the nonprofit organization's Director of Communications and Foundation Director. "We were slightly down last year from what was raised the year before but we came back this year to not only close that gap but surpass it. We're extremely thankful for every dollar we can raise because every dollar helps people here in need of crucial transportation."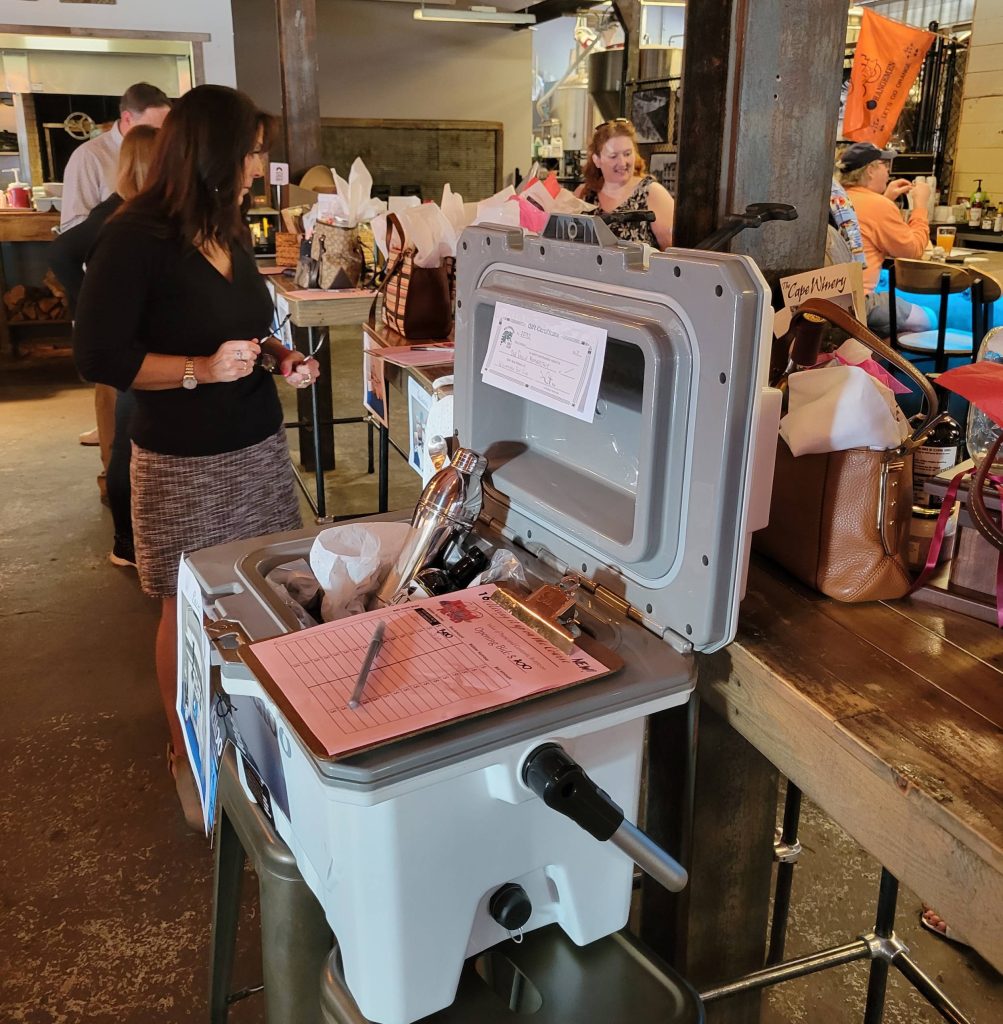 Posh Purse Palooza, which started in 2015, has been held annually, with the exception of 2020, when the event was canceled due to the COVID-19 pandemic. Mr. Papineau attributes the popularity of the event to the high quality donations of purses and items that are auctioned with each purse, giving bidders amazing value for their bids.
"What also makes this event a success," he said, "is how we've paired the in-person auction with the convenience of bidding online. It's something we began to offer in 2021 when we first brought back this event, when some didn't yet feel comfortable attending in-person events. It ended up being convenient for those who simply wanted to bid from the comfort of their own home, so we kept it a part of this event. It really helps us to maximize our audience of those wishing to support this important fundraiser."
The online auction component initially consisted of 10 purses available for bids prior to the in-person auction. An additional 15 purses were up for bids the night of the event at Garland City Beer Works and, at that point, all 25 were able to be bid on until the end of the evening. Additional purses were also raffled at the event.
In addition, Garland City Beer Works again offered a signature drink this year in the month leading up to the event, with proceeds from every cocktail going directly to the VTC Foundation.
"The amazing folks at Garland City Beer Works offer this every year and every year, it's a huge hit," said Mr. Papineau. "We always appreciate how they go above and beyond to help make this event a success."
Posh Purse Palooza, which marked its eighth year, is a silent auction event that features new or gently-used purses filled with various items like gift certificates, jewelry, bottles of wine, scarves, cosmetics and more. Purses are donated by generous people in the community – either filled with items or without and then stuffed with donations from businesses and other individuals in the community.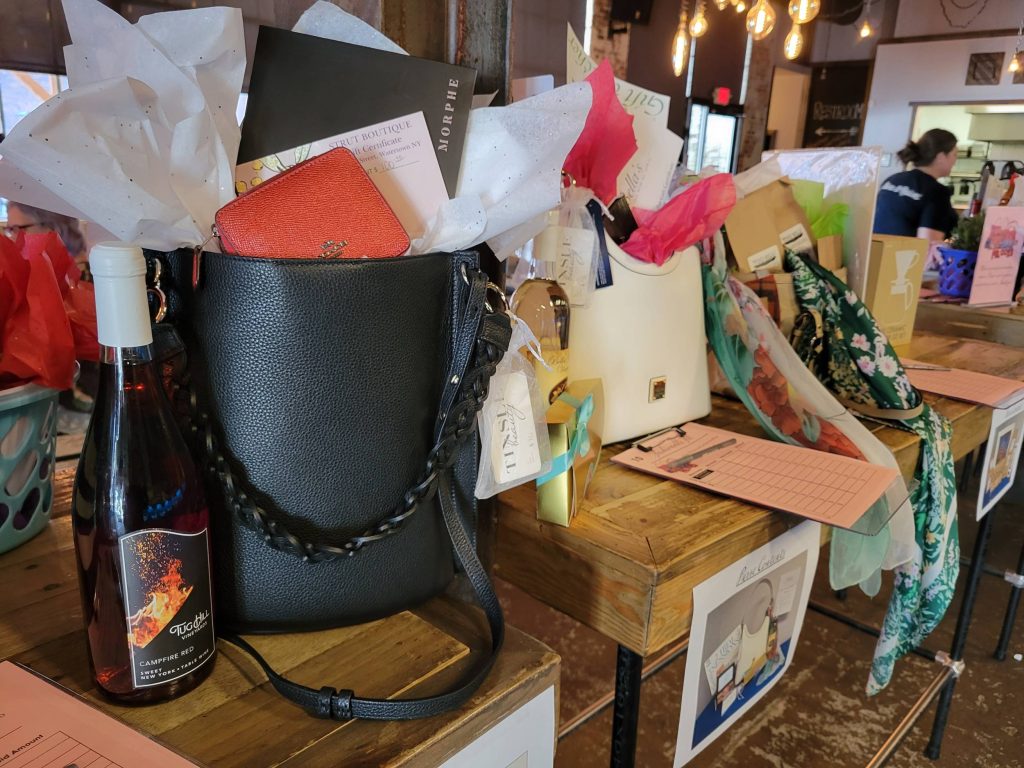 Designers this year included Louis Vuitton, Coach, Kate Spade, Gucci, Dooney & Bourke, Calvin Klein, Vera Bradley, Lafayette 148 New York and others. When donations of purses are received, each is assigned a value along with a value of the contents inside. Guests at the event are then able to place bids in the silent auction of the purses while mingling and enjoying food and drink from Garland City Beer Works.
This year's Posh Purse Palooza was made possible by: Underwriters – Excellus BlueCross BlueShield, Watertown Savings Bank, Stewart's Shops, and the Glenn & Carol Pearsall Adirondack Foundation. Diamond Level Sponsor – Carthage Area Hospital; Platinum Level Sponsors – Samaritan Medical Center, AmeriCU Credit Union, Overhead Door Company of Watertown, and Knowlton Technologies; Gold Level Sponsors – Cam's Pizzeria, Colello Air Technologies; Independent Commercial Contractors, Cheney Tire, Waite Toyota and Ms. Rosina Vandewall; Silver Level Sponsors – Bach & Company, Carthage Savings & Loan, Empire Clearance and Weldon & Trimper Law Firm. Additional support was provided by United Way of Northern New York and Northern New York Community Foundation.
Purse and items for the purses were donated by the following: Antique Boat Museum; Arsenal Wines & Liquors; Bella-Brooke Vineyard & Winery; Bella's; Black Tie Cocktail Syrups; Body Slender Laser Center; Bradley's Military; Cape Vincent Liquor Store; Clayton Distillery; Clayton Wine & Spirits; Comfort Inn & Suites; Coyote Moon Vineyards; Croghan Meat Market; Fairfield Inn & Suites; Five Corners Greenhouse; Griff's Beverage Center; Harmony Soap Cottage; Hopenhagen Farm; House of Beauty; Independent Medical Evaluation Company; Intrepid Broadcasting/Tunes 92.5; Jefferson County Historical Society; Kay Jewelers; Lafayette 148 New York; Mac's Hair Extrodinaire; Mary Kay – Consultant Kerrie Baker; Milton J. Rubenstein Museum of Science and Technology; Morrison's Furniture; Nav's Popcorn; Northern Lights Chiropractic; Painfull Acres LLC; River Golf Adventures; Sam's Club; Sci-Tech Center of Northern New York; Silver Bench Jewelry; St. Lawrence Soap Company; Staples; State Street Ace Hardware; Strut Boutique; Sweet on Chocolate; teased. Hair Salon; The 1000 Islands Cruet; The Cape Winery; The Church Street Diner; The Clipper Inn; The Dockside Pub; Thousand Islands Winery; Tinsle Beauty; Tug Hill Artisan Roasters; Tug Hill Estate; Uncle Sam Boat Tours; Wicked Wench Saloon; Wicks & Chicks; Willowbrook Golf Club; Donna Barnhart; Blaine Campany; Judy Carpenter; Valeriee Coffey; Jennifer Cross; Suzanne Dawley; Barb DeYear; Alice Fisher; Kelly Gardner; Laurie Gleason; Dawn Lelakowsi; Sarah Lehman; Mary Luck; Amy McEathron; Joelle Meade; Kathy Montgomery; Kathryn Murray; Lorna Oppedisano; Darcy Peterson; Makenzie Piatt; Sam Purington; Valerie Reis; Wendy Serviss; Caree Turck; Carol Virkler; Kathy Tucker; and Kathy Webster.
The VTC Foundation would like to thank WWNY's Makenzie Piatt for emceeing the event and serving as the event's chair. In addition, the organization thanks Garland City Beer Works for hosting and the Posh Purse Palooza Committee, consisting of Blaine Campany, Michelle Carpenter, Jeany Colello, Alice Fisher, Laurie Gleason, Taylour Leone, Amy McEathron, Joelle Meade, Kathy Taber-Montgomery , Kathryn Murray, Lorna Oppedisano, Jeremiah Papineau, Ruth Soules and Ms. Piatt.
The date for next year's Posh Purse Palooza is already set for Thursday, May 9, 2024 again before Mother's Day. Donations are already being collected for the event. For more information, contact Mr. Papineau at 315-303-2590, or via email at jeremiah@volunteertransportation.org.
ABOUT THE VOLUNTEER TRANSPORTATION CENTER
The Volunteer Transportation Center, Inc. (VTC), established in 1991, drives thousands of miles each year assisting community members in Jefferson, Lewis and St. Lawrence Counties and beyond. Over the last 30 years, this essential non-profit organization has provided rides to health care appointments, food sources and other critical needs destinations for residents.
In 2022, volunteer drivers provided 26,487 charitable trips over 878,240 miles in Jefferson, Lewis, and St. Lawrence Counties. Of those miles, 376,604 helped those in Jefferson County, 137,743 in Lewis County, and 363,893 in St. Lawrence County. That equated to approximately $439,120 in mileage reimbursement for our volunteers.
The staff, boards of directors and volunteer drivers look forward to a time when transportation to community activities and services is accessible to all North Country residents regardless of economic or specialized needs. But for now the mission drives on — striving to provide transportation to health, wellness and critical needs destinations utilizing volunteers and mobility management for anyone who has barriers to transportation.
For more information about how you can help the Volunteer Transportation Center, about its upcoming events, or to become a volunteer driver, contact the agency in Jefferson and Lewis Counties at 315-788-0422, in St. Lawrence County at 315-714-2034, or Western New York at 585-250-5030. Volunteers drive their own cars, set their own hours and receive mileage reimbursement but, more importantly, make a difference in the community. To learn more, visit www.volunteertransportationcenter.org.